Is it safe to buy crystals online?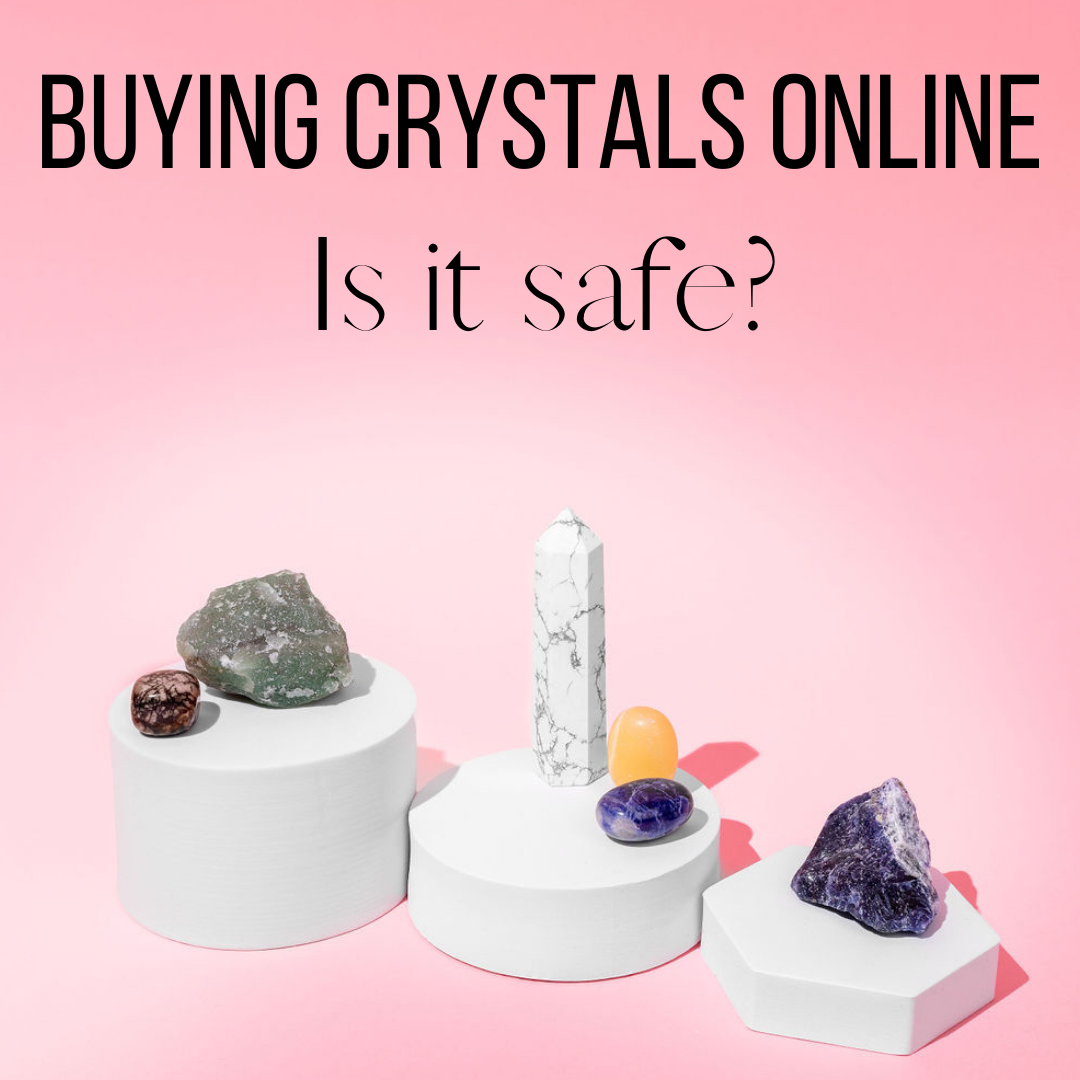 If you're new to the world of crystals (or new to shopping online for them), you might be wondering if it's safe to buy crystals online. Buying crystals online is a great way to shop, and for the most part, it is completely safe.
That being said, finding the best crystal shops online will require a bit of research. 
Here's the thing - there are certainly fakes out there. Because you aren't seeing, touching and examining the crystals in person, it might be more challenging to identify a legit crystal shop online.  But, it's easy to get a good understanding of the business. 
There is also the risk of poor customer service, long processing times, poor return policies, untracked shipping, etc. But these are possibilities with any other online store, in any industry.
How to buy crystals online
When shopping online for crystals, there are a few things you can do to determine if the store is legitimate and selling authentic, high-quality crystals. 
1.  Do they have any authenticity guarantee? Do they make this known? A store that is run by an experienced crystal retailer will often guarantee authenticity. At Manifest + Flow, we guarantee every purchase. This means every customer that purchases from our store can buy with 100% confidence. 
2. Do they have a social media presence? Crystal shops with a social media presence general share lot's of photos and videos of their products. You can scroll through high-quality videos and photos to get a feel for the quality of the crystals. Plus, it likely means they have built a community of happy customers. We strive to post educational content on our channels to inform our customers and provide value. At the same time, we always try to use good lighting to show off the natural beauty of our crystals! Head over to our Instagram here: @manifestandflowshop. 
3. Is the shipping tracked? Is it crazy expensive?  I would not recommend purchasing crystals without tracked shipping. If the package gets lost on the way, there's no guarantee it will be replaced, and it can cause many issues! Additionally, a common trend among crystal stores (more prevalent on Etsy) is marking their crystals extremely low, and raising standard shipping to $15-$30!  Ultimately, you may end up paying more for your crystals, even though the initial sticker price was good.  
4. Do they accept paypal? Paying with PayPal is an added layer of security for your purchase. You can feel more confident ensuring your billing information protected through reputable payment processors like PayPal. 
Buying crystals online is safe, easy, and you can get some amazing high-grade crystals at a very reasonable price.  Do a bit of research first, make sure it's a reputable company, and shop away my friend! 
Psst. If you are looking for a legit crystal shop, we are located in Hamilton, Ontario. We ship within Canada, USA, and UK. We offer an authenticity guarantee, high-quality crystals, 1-2 day processing, affordable shipping and the best part? You will receive a free crystal mystery pouch when you spend $20. 
Head over to our shop here.