How Do Crystals Really Work?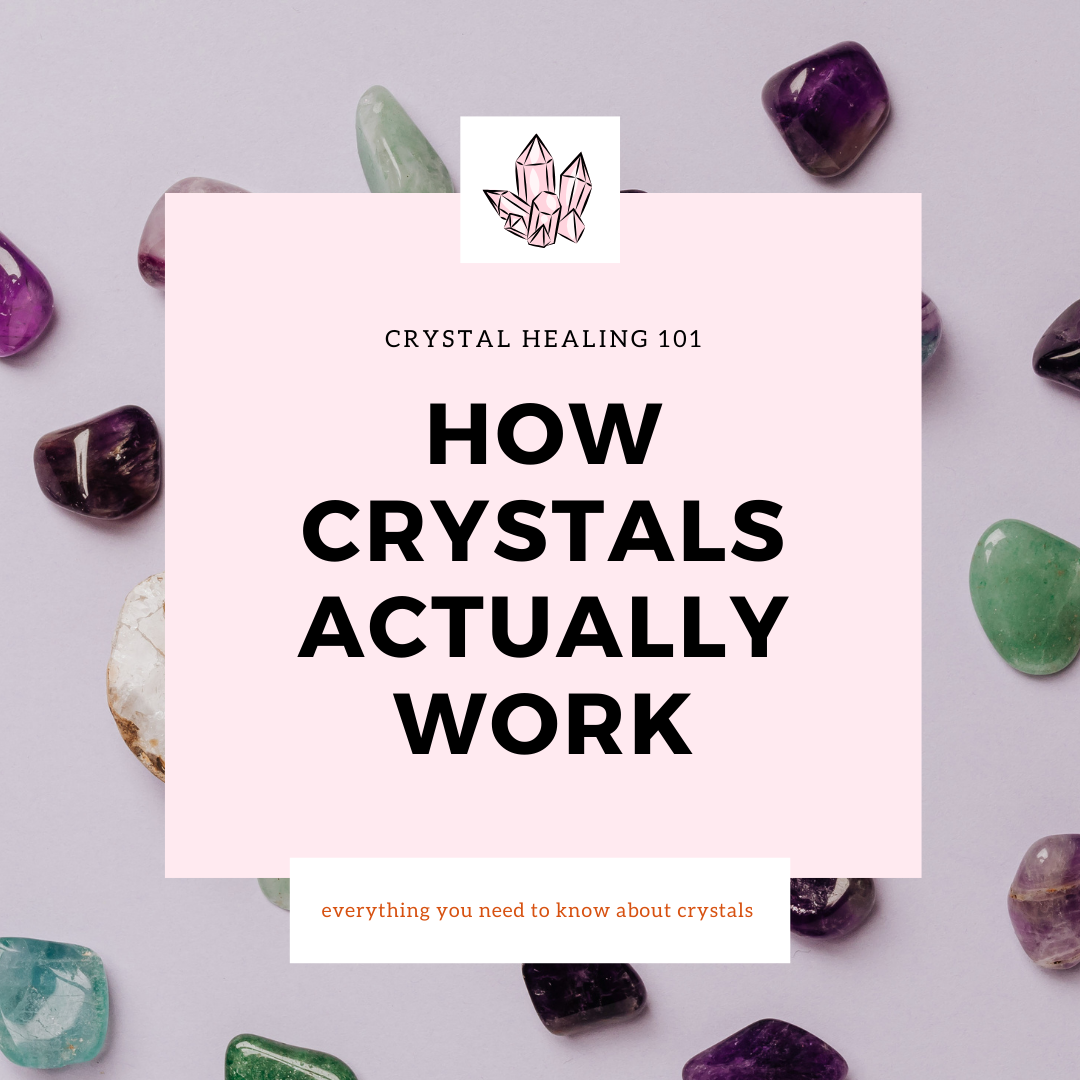 Crystals have long been a subject of fascination and intrigue, sparking polarizing opinions on their significance and abilities. Some view them as tools capable of unlocking hidden potential, while others dismiss them as mere rocks. Spencer Pratt champions their mystical powers, while skeptics remain unconvinced.
Regardless of where you stand on this spectrum, one thing remains certain: crystals are undeniably captivating, and, at the very least, beautifully aesthetic.
Growing up, my personal experience with crystals was limited to a collection of stones I acquired as a 9-year-old. These smooth and colourful gems, bearing names like Pink Quartz and Amethyst once adorned my cluttered dresser but soon faded into obscurity. They were ultimately forgotten, never to cross my mind again.
That was until I received a gift from a friend after being laid off at my first "real job". A tiny citrine tumble which she said would bring "abundance and financial prosperity" into my life.  I won't lie, my first thought was, HOW? How can a crystal bring me financial prosperity?
Being naturally open-minded, I delved into the world of crystals. I went to the library and read every book I could find. I was unemployed, after all.  I learned a lot about crystals, their meanings, and how they work. I tried to gain as much knowledge as I possible could, before going out to my local shop and picking up a few more. 
After over a decade of working with crystals, I get the question a lot. How do crystals actually work? Aren't they just rocks?
Yes. Crystals are just rocks. But, they are also powerful tools, a talisman if you will. Crystals serve as physical reminders. They help us bring in the energy we desire, connect with the earth, and tap into new energetic frequencies. 
How crystals really work
For example, Pyrite, often referred to as Fool's Gold due to its resemblance to the precious metal, is believed to inspire abundance, luck, and wealth. Owning Pyrite won't guarantee you a promotion or a massive lottery win, but it can serve as a source of motivation. Someone seeking financial success might place a piece of Pyrite on their desk and use it as a symbol of their commitment to working harder or applying for more job opportunities. It's all about the energy the crystal represents.
Our mind is a powerful tool, as is our energy. Crystals help us work with our mind and energy to bring out the best in ourselves. 
You might argue that you don't need a rock to enhance your work ethic, and you'd be correct. However, there's likely another aspect of your life where a crystal could prove beneficial. The key is to find a crystal that resonates with you personally because each crystal possesses its unique energy, and that energy will resonate differently with each individual. What appeals to you may not have the same effect on someone else, and vice versa. It's all about intuition and feeling.
How do you know which crystal you need?
One of the best ways to shop for crystals is by using your intuition. In our crystal shop, we'd have so many customers come in and ask which crystal they should buy. My favourite advice is to pick the one you're drawn to the most. I often suggest you ignore the crystal properties, and go based on your intuition. Don't overthink it, just pick the one you desire.  You'll be surprised, it's often perfectly aligned with what you needed in that moment. 
Ready to embark on your crystal journey? We've got you covered!